Change Field Names
Change the Text of Field Labels
Rename any field in Calibration Control dialogs or forms for better usability.
Edit Form Labels
From Options (located in the Utilities or File tabs) navigate to the 'Advanced' tab and select the [Label Edit] button.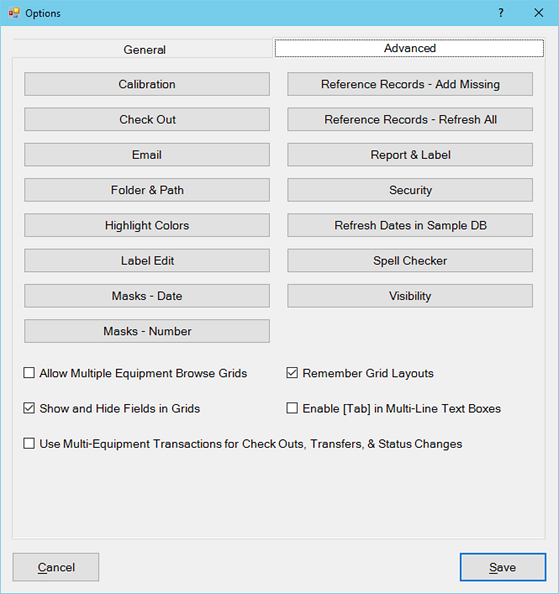 From the Edit Forms Labels dialog (shown above), use the 'Select Dialog' drop-down to select which dialog screen to modify. In the example below, selecting Company will display all fields within the Company dialog.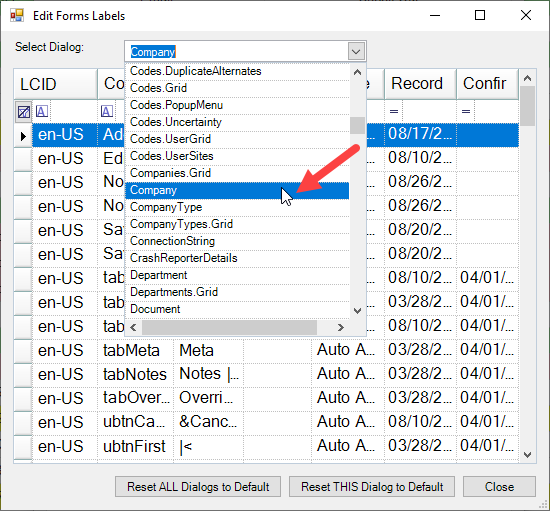 Edit Fields and Labels
After finding the label to modify, manually edit the Control Text (what the field says), Updated By (who modified it), and Record Updated (when it was modified).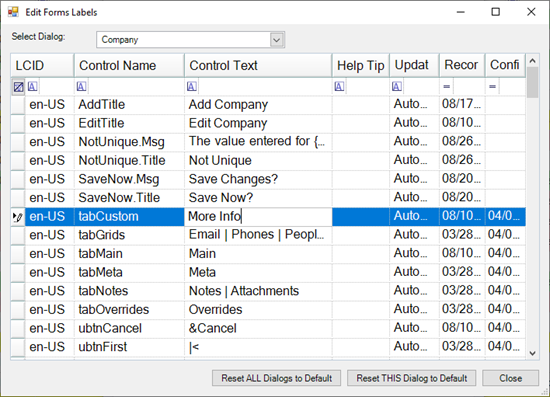 Change the 'Help Tip' field to edit the text shown while the cursor hovers over the control. (Note: Not all controls have the ability to display 'Help Tip' text, like column headers in data grids.)
Reset Changes
If a mistake is made, set all the values back to default by clicking the [Reset THIS Dialog to Default] for the single dialog displayed, or by clicking [Reset ALL Dialogs to Default] for all dialogs. Additionally, double-click on any single record and right-click to select the [Reset THIS Record] option.
Modifications of Form Labels are highlighted green to show the custom changes.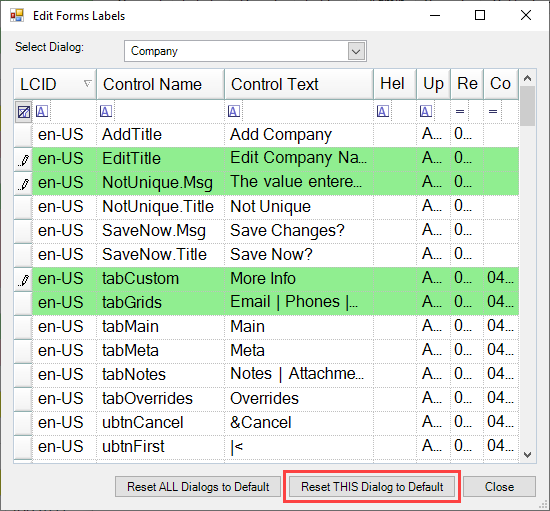 Custom Fields
The Custom Tabs in dialogs are very useful. Rename these available fields with the same steps.
For example, here is the default Custom Fields tab in the 'PersonEdit' dialog: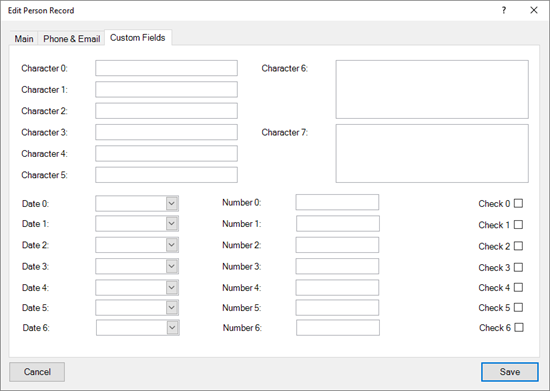 And after renaming the Custom fields, it could display as shown below: